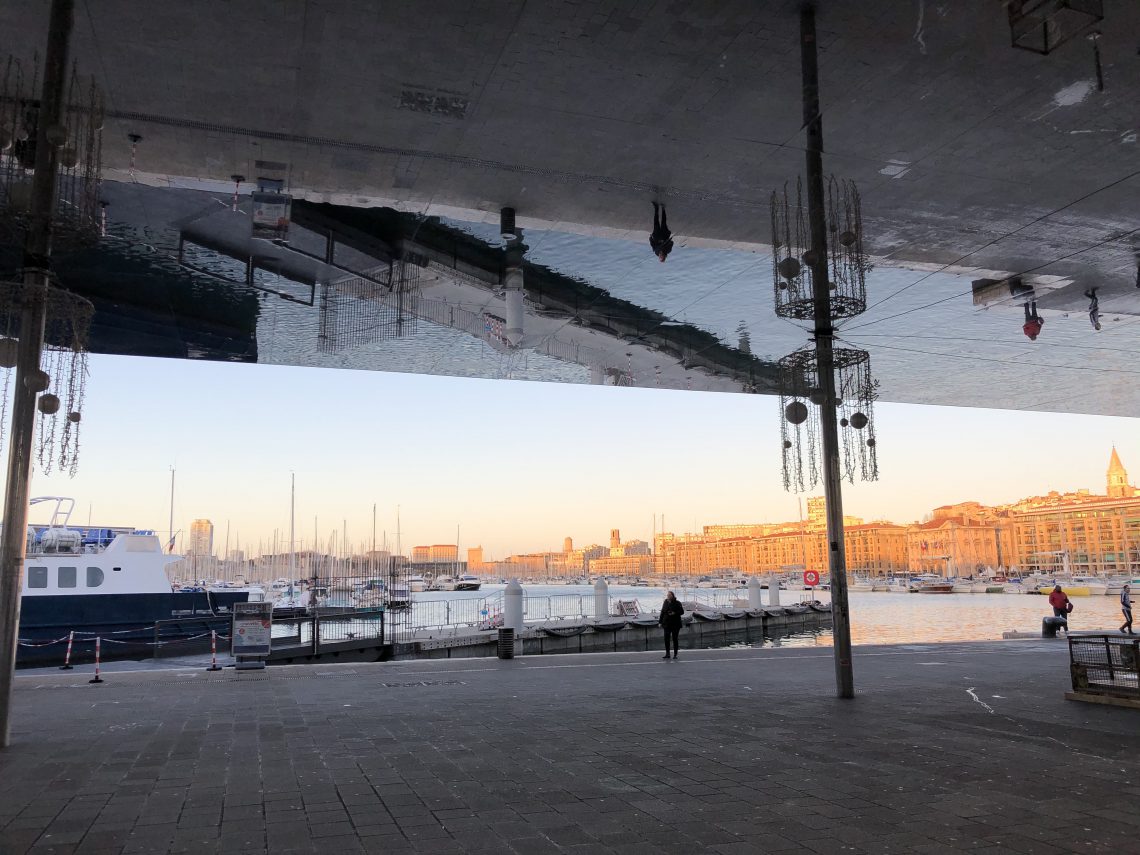 Marseille – port, sea and a crazy mirror in the middle of the town center
15. December 2020
Welcome to Marseille, the capital of the famous region Provence-Alpes-Côte d'Azur in France. Only arriving there at the main station is somehow magic, as the building and it's surrounding is already beautiful. From there, we suggest you walk directly to the port, the center passing a pedestrian zone.
You will see small fish and mussels markets everywhere, and the traditional Marseille soap is sold.
Arriving at the port, that's U is forming the city center, you can see boats all around that area but – the best part of it is probably the huge mirror right above where you stand. It reflects you, the sea, the boats – or whatever you like, depending on the angle you look at it. You have to try, we had so much fun.
Try a croissant there or traditional french snails. But make sure you get some of the herbs within your food, it's just tradition.
We recommend visiting la Basilique Notre-Dame de la Garde, not because we want you to be touristy, but because we loved the view of the city.
Specialty: try it over Christmas. The Christmas market is cute, the mulled wine is cheap and there is beautiful flower decoration everywhere!
Free your travels, be a Travelita! #travelita #iamatravelita