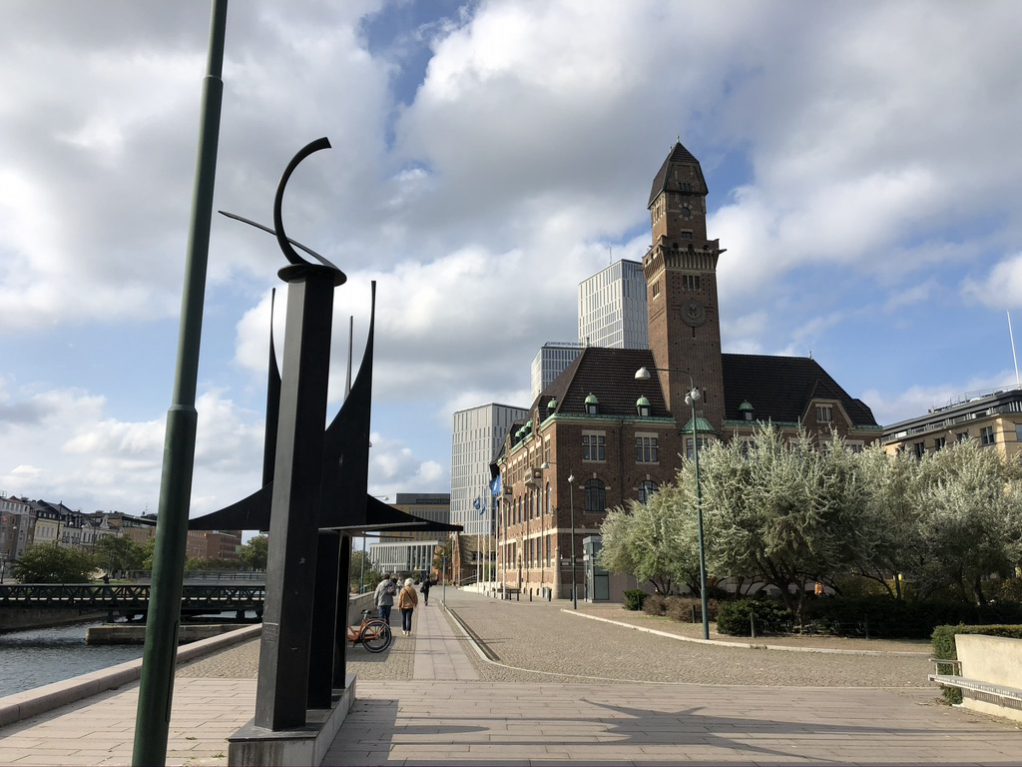 Malmö – a little touch of Sweden
13. October 2020
Traveling to Malmö, you better do not even consider transit by land, as it is too simple to travel through Kopenhagen. And that trip includes passing the famous Øresund Bridge as well, and you will arrive directly in the heart of Malmö, and see the beautiful train station.
Is there something special about Malmö? The best part is to just go and stroll through its little streets and discover the details all around. The lovely town center is very inviting and has a very particular charm. You will love it. Don't forget to get yourself a Fika, which is the Swedish coffee break.
The details are what you will like best about it. When taking a break in nature and going for a walk in the huge parks just in the middle of town, you will probably find a nice arrangement of flowers, little ponds, just placed so you can sit and enjoy. Particularly nice was the area around Malmöhus, with the small windmill.
If you are into architecture, the turning tower might be your point of interest. Also, there is the beach area, which is inviting to go for a walk. Just be warned, it is likely to be quite windy.
Do you have any special tips for Malmö? Share with us.
Free your travels, be a Travelita! #travelita #iamatravelita