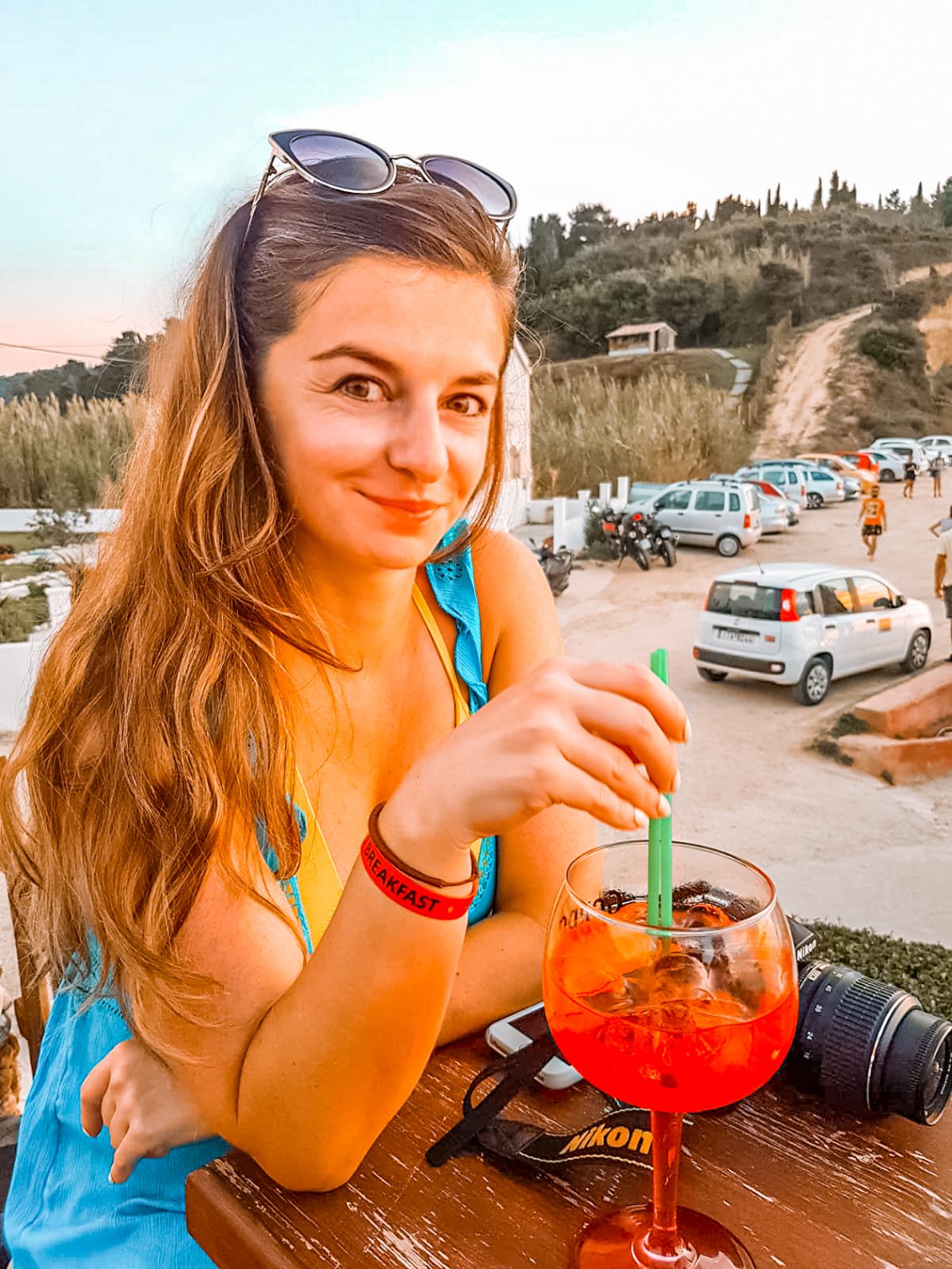 Interview Izabela Faron
15. September 2020
1. Okay, Miss Izabela, what was the specific incident that got you to this interview?
I am very much into supporting women and I believe travel is one of the fields where we women are scared to travel (either alone, or with our kids, or in general) so when I saw an opportunity to be part of this project I had to jump at it and contribute.
2. What has earned you the right to be an authority on this topic?
If we had to look at the numbers I have traveled to 24 countries so far, some of them I visited more than once and among my friends I am 'the traveler' apart from that I read and watch everything travel related. For some travelers 24 countries are nothing, for others, it's a dream number to tick off. However; I focus on the travel experience and adventure, not the number itself, and I do believe each of us has a different and unique travel need and my style of traveling may be useful to someone looking for similar experiences.
3. What is your brand, your topic exactly about?
I am a traveler; my style of travel could be described as an affordable luxury, I like to stay in nice boutique hotels but also I am looking for a local experience. I would not be able to spend 2 weeks just on the beach. I need to explore!
4. Why is it important?
Anyone, who wants to visit a country and take inspiration from places I had been to, will be able to find on my blog almost ready itineraries to borrow and adjust to their liking. I write my blogs in a way that they can be used as itineraries.
5. Now that I know what it is, now that I know why it's important and relevant, how are you implementing this on your travels? I mean like, is there a process, that you follow when traveling?
I always do huge amount of research before I travel (unless I travel last minute and do not have much time – although then I use time on the plane or airport to research). Therefore my travel itineraries are well planned to maximize the number of places visited in the least time possible. My trips become perfect itineraries for adventurous travelers who want to see more, experience local culture, and have fun.
6. What if people took advantage of your tips and steps you are providing? What will happen, how will their travels change?
First of all, they will have itinerary that will be extremely busy but you will see a lot in a day, two etc. … I focus on seeing places that are important to see, but also look into the culture; food, music, etc. For instance, in Lisbon you must eat Pasties de Belem and you can combine that with seeing Belem district – so I combine two in one history, architecture and culture. Plus I love a good fun fact so every time there's the opportunity I include that in my blog too!
7. Now we would like to get just some general information about you and your travels:
(if not answered before) – When did you start traveling?
I can't really remember the exact time, I know I was traveling with my parents to neighboring Slovakia which was at the time an international trip! I must have been as little as 4 years old. But I remember trips in a car, different currency, and the fact that people spoke different languages. Then when I was 12 I went for a children camp by Polish seaside, it was exciting to be on a night train with other kids for 12 hours it was a great adventure, I guess my travel bug was already there. Then at the age of about 14/15, I went for holidays to north Greece where I discovered culture way different to what I knew already from my neighbor country trips. The food, music and smiles of Greek people together with charming views and beautiful sea just cemented my travel addiction. I was hooked on travel.
– Do you remember how you felt when you traveled alone for the first time?
It was scary, exciting, and that I am alone and can count only on myself. Not knowing what's going to happen build in me resilience and self-confidence – I could only count on myself.
– How did you, or do you deal with fears?
I try to prepare as much as I can, I look up routes, connections, have screenshot of maps (if I worry about internet connection). I also try to find anyone who has been to that country to learn some tricks and useful tips.
– Is there a place where you have been and you would definitely not recommend it for women on their own and why?
I think this will have to be India. I was on this trip partially on my own and partially with Indian friends who joined me later. Even though I was in New Delhi I found that people were shocked that I was there as a woman on my own. Which causes some unpleasant moments. I also found people staring and almost ogling uncomfortable knowing that rape is also quite common in India. When I was with my Indian friends it was more safe, but still a lot of stares! Don't get me wrong India is a beautiful country, but not for solo women travelers.
Another city I know it's tough on women is Marrakesh – the hustlers have no mercy (apparently even if you are with a man too) I was there with my friend and that constant hiss and hustle as we were in souks was tiring.
– Do you still have this excitement, when you go for a trip?
Always!
– what are your top 5 destinations and why?
1. Peru – for Inca trails and Machu Picchu and Lake Titicaca plus wonderful Peruvian food and funny lamas
2. French Polynesia – amazing diving plus luxury overwater villas and turquoise blue waters
3. Cook Islands – beauty of the atolls and marine life
4. Japan – culture, food, scenery
5. Georgia – wine and landscape plus snowboarding in the winter
– The funniest story that happened to you when traveling?
There are many… hard to pick one perhaps that one time when I was in Thailand and it was Thai New Year (Songkran) and everything was closed so when I arrived in Chiang Mai I could not buy food anywhere. After a lot of walking and searching for an open place, I ended up in someone's garage which looked like they serve food there. I was so hungry that I did not care anymore and just ordered a dish from a lovely old man who could not speak a word of English so he was showing me photos of the food. There was a bird in the cage above my head and my partner laughed that we will soon be eating that bird (that's how rough this place looked) but after a while, we were served our meals which were one of the best dishes we ate in Thailand. Full of flavors and made my grandma in a garage! Now it sounds funny but at the time I was so desperate to eat and so hungry that I wanted to eat anything anywhere! It turned out to be a very good experience. As they say: Don't judge the book by its cover!
8. Call to action – what do you want people to do?
Come visit my blog for more stories about my adventures and ready itineraries to use for your travels: www.postcardfromizabelitatravels.com
Thank you for the interview!
Free your travels, be a Travelita! #travelita #iamatravelita