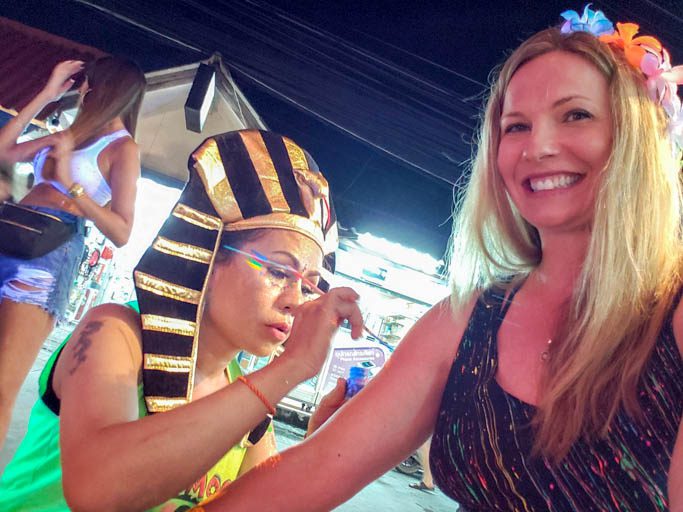 Interview Jen Nilsson
4. August 2020
1. Okay, Miss Jen, what was the specific incident that got you to this interview?
The specific instance was Feb. 14, 2018, Valentine's Day or, as I think of it, diagnosis day. The day that my partner was diagnosed with cancer. He was 40 years old when he was diagnosed and 40 years old when he died not even four months later.
I. Changed. Everything.
I quit my job and took off for London with a one-way ticket, thinking it would be a four-month trip to rest and grieve. I stayed out there for 18 months of wandering through Europe and Asia, coming home only after I walked 500 miles across Spain on the Camino de Santiago where I found some form of peace on the trail.
2. What has earned you the right to be an authority on this topic?
I used to believe I needed a partner to travel. I dreamed of seeing the world, but I always pictured a man beside me, sipping rosé in a Parisian café or learning to surf in Bali.
When Jeff died, I realized that life is too short to wait to follow your dreams. He wanted to travel but made it to Europe just once. I know it was a great trip because I followed in his footsteps as part of my own travels, but he wanted to see so much more, and he just didn't get the chance.
As he was dying, I promised him that I wouldn't waste a single day that I am gifted. No more working jobs that suck the soul out of me; no more delaying my dream to see the world; no more postponing my goal to be a writer and an author. Life is too short.
Honestly, that promise was more to me than to him. Jeff was someone who always lived life to the fullest. It's one of the many lessons that he taught me.
3. What is your brand, your topic exactly about?
My mission is to inspire people to follow their dreams, whatever those dreams may be, and to follow them now. I encourage would-be solo travelers to make that first trip and would-be entrepreneurs to take that first step.
I also remind single people that it's OK to be single. This is developing into a major platform for me as I am finding this whole group in the world that feels stigmatized and ostracized at times. Like there is something wrong with them because they are single.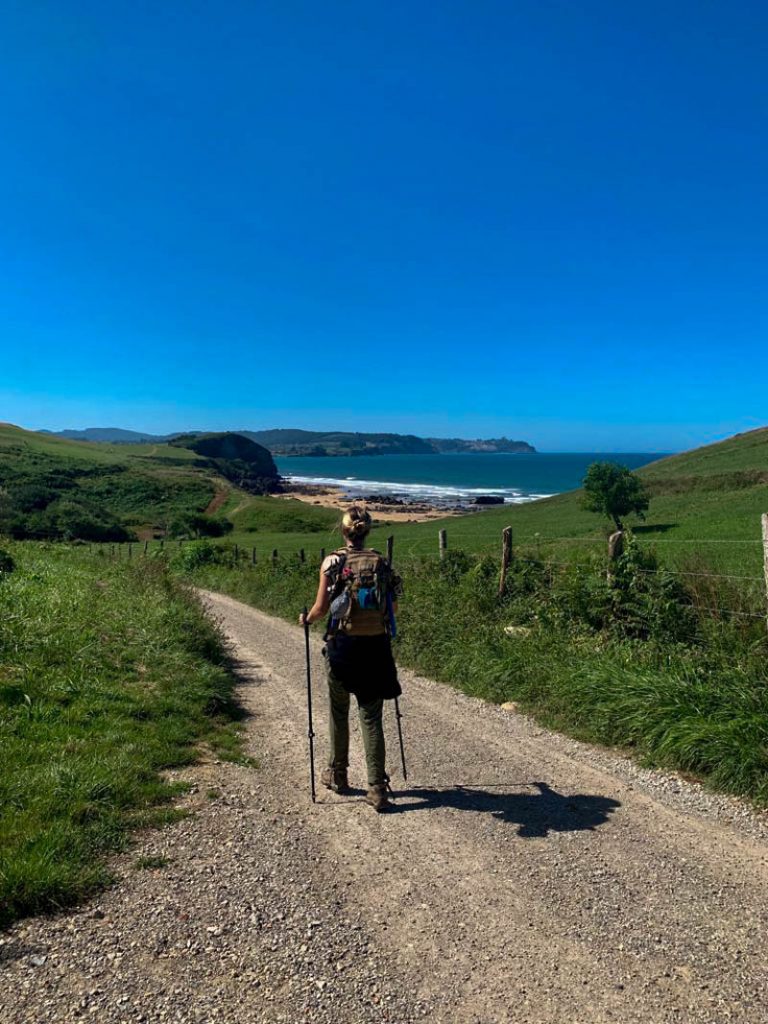 I believe it's far more important to be in a healthy and happy relationship that takes longer to find than it is to be in an "OK" relationship that came about at the right time.
It's important to seek more from life. To travel deeper, live sweeter, and seek more. Unapologetically.
My motto is: Solo, Sustainable, Seeking. My hashtag is: #WanderWithLove
4. Why is it important?
We so often postpone our dreams until "the time is right" when we do not know if time is on our side. My partner was a robust, 40-year-old, six-foot-three-inch source of laughter and love. Cancer took him in less than four months from his diagnosis. You just never know. The time is right to follow your dreams right now.
5. Now that I know what it is, now that I know why it's important and relevant, how are you implementing this on your travels? I mean like, is there a process, that you follow when traveling?
When I travel, I now seek to push myself outside of my comfort zone. This started by following in Jeff's footsteps, tracing his itinerary from his dream trip and what turned out to be his literal trip of a lifetime. I loved experiencing new things and seeing the world in a new way.
Jeff loved festivals, so I started going to festivals and concerts, sometimes solo. Jeff loved to swim, so I took scuba diving lessons (though this turned out to be an epic failure and I am now a scuba-school dropout).
The "old me" would never have considered a pilgrimage across Spain. I had never walked or hiked more than eight miles! But I strapped on a backpack and walked 500 miles on the Camino de Santiago.
I love pushing my own boundaries when I travel. I see so much more of the world and of myself this way.
My process? The key is to say "yes' to at least one thing that would be a "no" in the "real world" back home. Some quick tips for traveling deeper:
Try slow travel. Stay in one place longer rather than seeing as many cities as possible on a trip.
Stay in a neighborhood rather than in the center of the action and check out the local pub. The bartender always knows the goings-on in the neighborhood.
Check out a local event: a book reading, live music, poetry slam, etc. Find these events on community boards in coffee houses, bookshops, or the local pub.
Learn to shop at the local market from a food tour. I find these on Airbnb Experiences.
Shop for food at the local market and cook at least one meal this way.
Look for offbeat stuff on Atlas Obscura.
See the sunrise at least once (either by staying up too late or getting up very early…both count!)
That's just a few but there are many ways to get beyond the tourist attraction and travel deeper.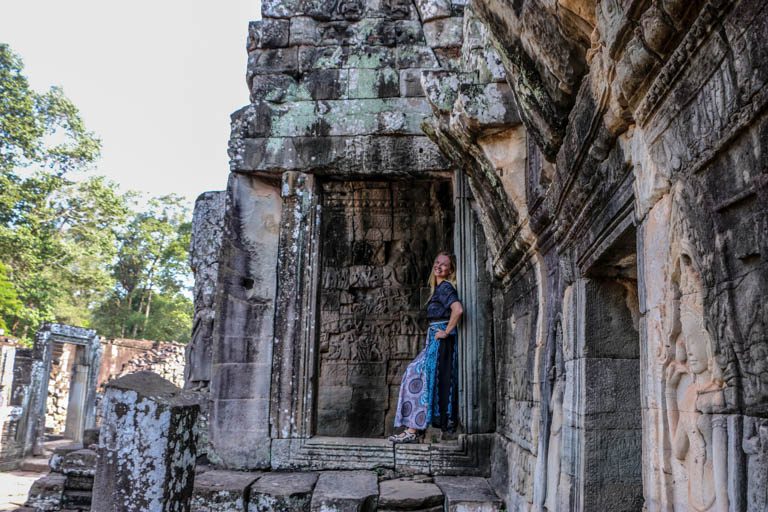 6. What if people took advantage of your tips and steps you are providing? What will happen, how will their travels change?
Life-changing moments seem to exist outside of the comfort zone. That's why our lives are so defined by our travel experiences. We went somewhere new, saw something new, and became someone new.
7. Now we would like to get just some general information about you and your travels:
– When did you start traveling?
July of 2018
– Do you remember how you felt when you traveled alone for the first time?
Terrified. I was heavy with grief and burdened with a bag that was far too large. But the fog started to clear on that first early morning walk through London. I seemed to get lighter with every step of my travels. (And now I've spent 35 days with nothing but a day bag on my back!)
– How did you, or do you deal with fears?
Most of the time, I just push through them. I say "yes," close my eyes and plunge. It is important to acknowledge those times, though, when pushing beyond your comfort zone has reached a point of pure discomfort. I just couldn't enjoy being underwater, so I dropped out of my scuba-diving certification. I'm glad I tried it. But I'm at peace with my decision to walk away from it because, for me, it was all fear and no fun.
– Is there a place where you have been and you would definitely not recommend it for women on their own and why?
Deba in Basque Country, an autonomous region of Spain. Beautiful town, but when I was there they had signed up that read: "remember tourist, you're not in Spain anymore". It felt threatening.
– Do you still have this excitement, when you go for a trip?
This can be summed up in one word: YES!
– what are your top 5 destinations and why?
Southeast Asia is AMAZING for solo travelers. People are surprised when I recommend Asia over Europe, but it's so much easier to travel in Asia because the economy is set up to help tourists. And many places are extremely cheap for tourists. You can stay in a really nice hotel in Thailand for $20 USD.
My favorite destinations for solo travelers:
Mae Hong Son Loop in Thailand
Luang Prabang in Laos
Bali in Indonesia
Hanoi in Vietnam
Frankly, everywhere in Vietnam
– The funniest story that happened to you when traveling?
I call it Stickgate, the day when two fellow pilgrims stole our walking sticks when my friend and I were walking the Camino del Norte. Let me just emphasize here that when you are walking 500 miles across Spain, everything that you carry with you becomes very important; walking sticks and hiking boots are just the most important items!
We set out on that morning on the Camino with a mission to find our sticks. Luckily, we were helped by the operator of our albergue (pilgrim hostel) who piled us into his little car and took off along the route, careening around corners at high speeds that sending me sprawling across the backseat.
When we passed by two pilgrims with our sticks, we could hardly believe that we had found the culprits. The moral of the story here is that a kind stranger took what could have been a horrible moment on the Camino de Santiago into a hilarious adventure that is one of our fondest memories from our pilgrimage. The video that I shot (while spilling all over the backseat of a speeding vehicle!) really tells the tale.
8. Call to action – what do you want people to do?
Follow your dreams. NOW. Life is too short to wait.
Thank you for the interview!
Wander with love,
Jen
Find Jen on social media: @lensofjen
Free your travels, be a Travelita! #travelita #iamatravelita