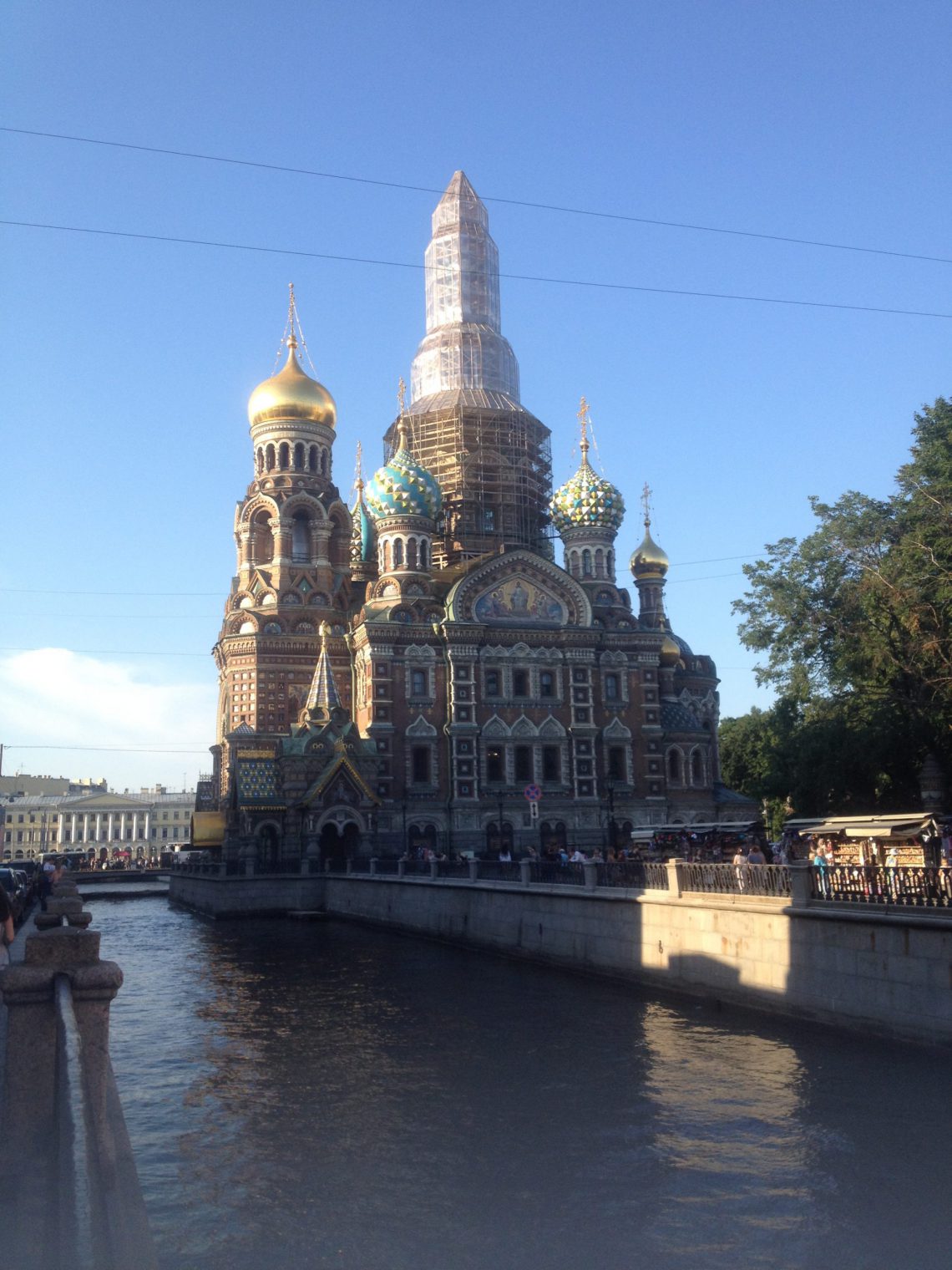 St. Petersburg – crazy styles, freaking mixes and really unreal
21. July 2020
In St. Petersburg, unless you come from Russia, things will feel like crazy to you. The first thing that is impressive: the metro. It is huge, traditional style, the illuminated escalators…
And as well as in East-Germany, you will find testimonials of the communist regime – extensive facilities, monuments, and impressive buildings. But nevertheless, St. Petersburg has a fascinating mix of styles in architecture, style, and shapes. The church of the Savior on Spilled Blood is the best example. All around it, the city seems to be historical, lots of tradition, the monuments, the buildings… then you come by this church and one feels like diving into a crazy fairy tale.
And this is not the only place. We recommend walking along the river, taking a break on its side in the shadow of a tree in the beautiful parc. Just discover it walking as much as you can. You will love it.
For food, if you want to go traditional, try Bortsch. Red beet soup is the most traditional Russian food, and even though we did not think so, it was quite delicious. And – although you are on the main streets in the center, you can find local food outlets with delicious Russian food. But – you will have to stand in line to get some. Plus, be aware that it is only open specific hours.
Outside of St. Petersburg, located in the Catherine Palace, you can visit the famous Amber Room. Be aware – you have to book the ticket in advance, or you won't have a chance to enter. And even though bought in advance (online is fine) there will be a huuuuuuge line. So bring some time.
Free your travels, be a Travelita! #travelita #iamatravelita