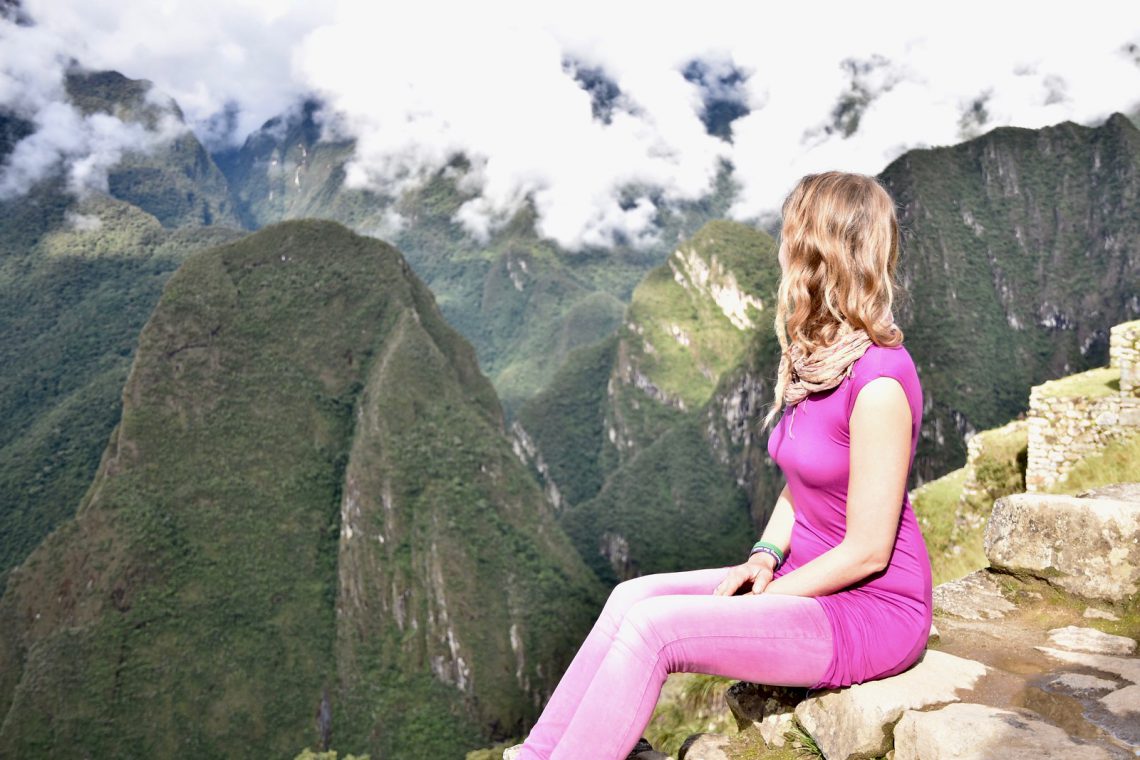 Interview Angel Amita Leuna
2. June 2020
1. 1. Okay, Miss Angel, what was the specific incident that got you to this interview? What has earned you the right to be an authority on this topic?
I was always longing to leave my birth town, Tonsberg, Norway. It felt a bit boring and I did not feel at home. Felt culture and the climate were cold and quite conservative. Since I was young, I dreamt about leaving and seeing the world….Curiosity and excitement to get to know other cultures, languages and see the planet, the first big dream destination was India. Was attracted to the ancient yoga knowledge, practices, and meditation, it's spirituality. To travel for expansion and excitement.
2. What is your brand, your topic exactly about?
Means freedom, expansion, getting to know other cultures and languages, learning, growing, Feel like freedom and taking a break from "normal life" always gives so much and one never knows who one will meet, Met many beautiful friends this way. Living life fully.
3. Why is it important?
To grow, learn, expand, my mind and heart, develop compassion for various types of people, ways of living and states of evolution. Have enriching experiences, it's always expansive and educational. It helps us have a deeper understanding of life and different people and less judgment.
4. Now that I know what it is, now that I know why it's important and relevant, how are you implementing this on your travels? I mean like, is there a process, that you follow when travelling?
Following my calling & pull to visit certain places. Nowadays, due to work I love, hosting life-changing retreats here in Peru, I will usually need to plan things more ahead of tie to fit between retreats and commitments, The work I do in itself is traveling and bringing people to amazing places and teaching yoga and meditation, facilitating sacred ceremonies, helping people grow, learn and heal. I used to travel more spontaneously before and just keep traveling, more nomadic, this isn't possible now. I travel every October/ November to Europe to go on Europe Tour with the Indian Master Amma to different countries, like a traveling community, attending her public programs, it's very inspiring and amazing, We sleep in tents even in November and stay in hostels or with local devotees. I also give some breaks between programs so I can see the cities and nature we are in, plus visit local friends… Travel to amazing nature and sacred sites various places, visit spiritual places and centers, past retreat participants and friends, plus family. We may camp, do CouchSurfing, Airbnb, stay with friends.. occasionally stay in hotels if needed. Keeping open time to go with the flow and receive advice from locals. Interested in off touristic trails and meet the local culture. I also volunteer to do healing work for the land wherever I go and this takes me to villages and national parks off the typical trails, which makes us see so much more… using local buses, rideshares, planes, occasionally renting cars. We also like visiting health food stores and vegan restaurants.
5. What if people took advantage of your tips and steps you are providing? What will happen, how will their travels change?
Maybe they would save money and also be able to visit more spiritual paces for their own growth and healing. Maybe they would meet Amma, which is priceless receiving her darshan ( Hug ) and be in her presence…It's also free to meet Amma
Maybe they would visit more spiritual centers and communities and conscious places, energy vortexes, and temples, learn about the history and evolution of humanity and feel the healing powers of these places. Explore off the broken path, and visit breathtaking nature. Find their passions and trust and follow their callings. Learn languages and about cultures and expand their mind and feel compassion and a deeper trust in life…
6. Now we would like to get just some general information about you and your travels:

– When did you start traveling?
– Do you remember how you felt when you traveled alone for the first time?
– How did you, or do you deal with fears?
– Is there a place where you have been and you would definitely not recommend it for women on their own and why?
– Do you still have this excitement, when you go for a trip?
– what are your top 5 destinations and why?
– Funniest story that happened to you when traveling?
When I was 12, I went on my first trip alone. It was by train from Tonsberg, Norway, my birth town to Copenhagen, Denmark. The train ride was 9 hours. My father and mother knew I would make it and that it would be good for me. They trusted. It was exciting and a bit scary. I felt quite safe and met a nice adult man on the train who kind of took a bit care of me. All went well.
I think Some areas in Cairo are not good or safe for women as one gets a lot of attention and as a white woman, they often think we enjoy sex a lot and are easy. Some places near the Red Sea, such as Hurghada one receive a lot of attention and many guys are hunting for a white lady to be with and just have sex and they may not understand we are not cheap. One just gets a lot of attention and hassle, it may not be so unsafe, but it's very tiring. Some areas of Luxor are also like that. Some areas of India can be hard as a lady alone, bets to travel with ones son, male friend or partner/ hubby.
YES! EXCITEMENT ABOUT A TRIP! EVEN INLAND IN PERU WHERE WE LIVE. SO MUCH TO EXPLORE EVEN HERE.
5 TOP DESTINATIONS:
hMmm a bit hard one, there are several.
LET ME DO MY BEST!
MOUNT SHASTA, CALIFORNIA ( NORTHERN CALI ):
This is considered the first earth chakra. The energy here is very powerful. It is also considered home to the ancient Lemurian civilization. Inside the mountain is an inner-city of Light with ascended beings from Lemuria, this is where they rebuilt their culture and protected it. The vibration is very high in Shasta. I felt at home and had much healing and remembrance there. It made me remember my Lemurian roots and also connect to the part of my life mission. The area has breathtaking nature, and people who live there are often old souls and very connected spiritually. I loved it… and would go back several times if possible…Friendly people. Cons: It's expensive. The stay I had there years ago for almost 3 months, helped my spiritual path speed up fast and brought me closer to my life mission which I am doing now. I received a lot of guidance and understanding. It was life-changing. One of the most powerful places on earth. Felt like home.
PERU:
I love Peru and live here. Like everywhere else, there are pluses and minuses. The energies here are amazing and powerful. It's a place for a constant inner journey and open connection. The old cultures here had so much wisdom and respect for the earth, Pacha Mama. I lead retreats here. The temples and sacred sites are special, Many portals and multidimensional places. I love Machu Picchu, one of my spiritual homes . and home to an ascended civilization of Lemuria, Inka, and Atlantis. Colorful cultures, always festivals, many artisans, fresh fruits and cacao from the jungles. Not much pollution in some places, no chemtrails, liberal country. Ancient cultures with much respect for Pacha mama, ancient spirituality, very powerful places.. live here hosting retreats and seeing people experience transformation and life changes.. my service.. blessed to do it.. always guided by the mountains and sites.. its affordable too.
Cons: disorganized system, many uneducated people, people do not trust each other, if you are white, you are looked upon as rich, and gringa.. people want to take advantage of one. Lima is not safe, many robberies. Need to be careful…
CANADA:
LOVE CANADA. SOME OF THE MOST FRIENDLY PEOPLE ON THE PLANET. Gov is open to immigrants and various cultures, I can stay 6 months a year, Hav many friends. People are generally honest and trustworthy. Always very welcome, much space. Breathtaking nature. Always feeling safe. And taken care of, Canada treats us so well. We love Bc and Vancouver island, nature there and friendly folks… so welcoming, lots of organic stores and conscious communities. My soul feels at peace in Vancouver island, my soul finds rest there, Vancouver island and Bc was also part of old Lemuria and I can feel .been coming and going for years and it's always very enriching and nice… could live there.. at some point. I feel quite Canadian indeed.
ISRAEL / INDIA:
Home to yoga & meditation, been 8 times. I am a yogi since I was 15, now I am 42. Been meditating for 25 years every day also doing yoga. I lead a yogic lifestyle. India has many ancient temples. I love visiting Ammas ashram in Kerala. India is affordable. Spiritually enriching. Always deep and another world from the rest of the planet, Indian people speak English and it's quite safe and affordable. The jewelry, clothes are amazing the artisans. Nice tropical climate. Love Ammas ashram. Amma is an avatar of pure love and compassion who has embraced over 30 million people around the world. It is a true blessing to visit Her.
ISRAEL… very interesting history and I feel I lived there and gave me a remembrance, People are warm and friendly. Lots of fire energy there, one does not get lazy. Love Jerusalem and it'
s powerful energy there is resurrection temple in higher realms.. mixed cultures, representing various stages in my life, all kinds of spirituality can be found there. I had healing in Jerusalem, was amazing to visit. People were very welcoming. I didn't feel afraid even due to conflicts. I love the dates as well. It's a bit costly though. But people were just so inviting and warm.
FUNNIEST STORY? Hmmm, not sure..
Must be crazy things in India, like signs hanging not straight with bad English that makes on a laugh. Crazy things like cows blocking the way for cars. Once we almost lost the train towards Delhi from Ajmer due to a cow and had to run and literally stop the train. India can be a pretty crazy place seriously. We did eventually make it to the plane.. but it was crazy. Things are upside-down in India somehow…
7. What do you want people to do?
Travel eco-friendly, travel to expand, learn and heal. And travel to grow and learn languages and about cultures to develop compassion. Travel to volunteer and help. And serve. Come to one of my amazing, life, changing yoga and meditations retreats in Machu Picchu, Lake Titicaca or the Sacred Valley as well as Egypt!
Thanks so much.
NORWEGIAN CITIZEN RESIDING IN THE SACRED VALLEY OF THE INKAS SINCE 2012
FOUNDER OF SACRED JOURNEYS RETREATS *& MOTHER EARTH CHARITY
MOTHER TO A BEAUTIFUL SON, MEDITATOR FOR 25 YEARS, YOGA TEACHER, SPIRITUAL HEALER, THETAHEALER, CLASSICAL HOMEOPATH, VEGAN WHO ALSO LIVES PARTIALLY AS A BREATHARIAN ( PRANIC LIVING SINCE 2017 )