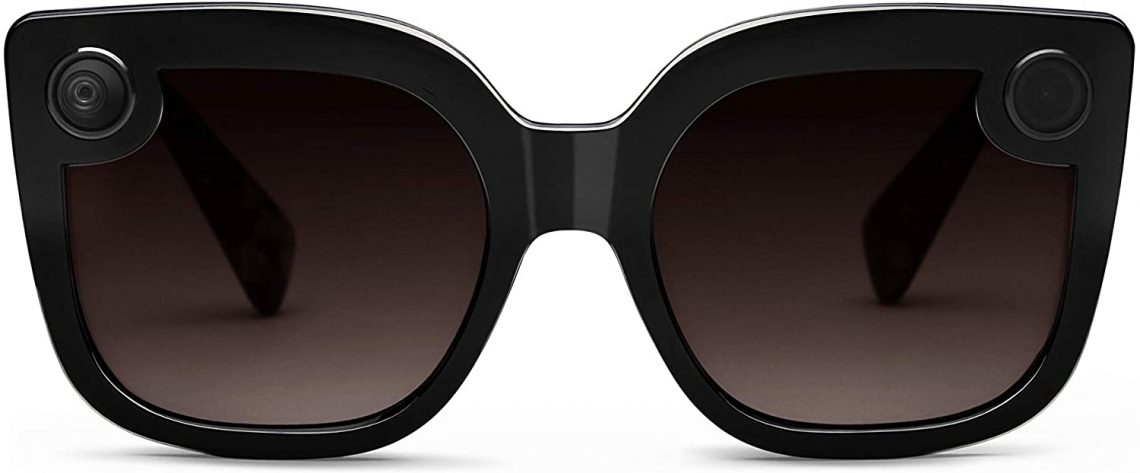 My Travel Wishlist — Spectacles 2 (Veronica) Water Resistant Polarized Camera Glasses
26. May 2020
In your 20s you experience life as it is, you don't think thoroughly, throw yourself into the unknown without fears or consequences and it is awesome, for me at least my 20s were great! ?
In my 30s I have discovered what exactly is my passion, and that is to travel, travel as a solo woman and I can't get enough. Sure, having amazing travels, gaining experiences from places I've visited I've learned to love myself more, discover my real needs and when I say needs, I'm referring also having the latest and coolest travel tools to make my visits comfortable and not only.
I have lots of coolest travel tools on my list, but at the top of my mind, I'm excited about purchasing them: https://amzn.to/2wfeI0a
Let's dive a bit about these smart glasses, like how they are being used, where we can utilize them and few questions like this may be bubble up in your mind.
Camera glasses are the most loving gadgets for sports guys, traveling peoples – like us – and adventure activists as they want to record every moment but hands-free.
These smart video glasses are made for record instants in HD format by seeing the world from your eye's views. These wearable smart glasses allow you to capture and record whatever you want not by holding your hands or anything. It has just a button to control. How exciting is that, right?! ?
One can use this HDMI Video Glasses as an action camera, video camera, wearable camera, sports camera, outdoor camera, hiking camera, bicycle camera, fishing camera, hunting camera, eyeglasses camera, driving camera, travel camera, trail camera, spy hidden camera, ski glasses camera, video glasses, electrical glasses, shooting glasses, hunting glasses, smart glasses, safety glasses, etc.
Snap Inc Spectacles are one of the top-rated and best-selling camera glasses on the market. These camera glasses are designed for Snapchat. The Snap Inc glasses capture HD photo & Video. They are very easy to use. You need to press the button to capture photos and videos instantly.
The spectacles are compatible with Bluetooth enabled devices to allow you to share your favorite moments with friends, family. These glasses are waterproof so you can even take a video or photo under shallow water. They come with a powerful built-in battery that allows you to take over 70 videos on a single charge.
They look very fashionable and normal at the same time. I love their trendiness which blends nicely with most outfits. They also fit well on most faces thanks to their good flexibility. The glasses have good recording capabilities and can record while being worn or when not being worn. Whichever the option, they will relay high quality and clear images. This is courtesy of the 1080p resolution.
They are very basic and starting the recording is easy. You don't need to have operated them before or to be a tech guru. Besides, they come with simple directions to assist you. They are water-resistant and won't be harmed by sweat, moisture, water or rain. This accessory is compatible with iOS as well as Android. And despite the good quality built, it's still very affordable.
Features:
Highly water-resistant
Bluetooth connectivity enabled
1080p high definition recording
Polarized lenses
Reason to buy this:
Water-resistant, shockproof and unbreakable
They are comfortable to wear
High definition camera
Durable frame and lens
Lightweight and flexible
In a nutshell, with these sunglasses, you'll be able to record what's happening around. They are very discrete thanks to their resemblance to the normal type. They fit nicely and are also comfortable. The built-in cameras capture the images in high resolution and the battery lasts for a long time.
I believe this is a great gift that I can buy for myself and have epic travels, so cool, right?! ?
We only endorse the best products to buy, although, the final decision will be yours to select the best video glasses. If you are experienced with any of the video glasses and want to share your experience with us, you can comment right below, and of course, if you would like to buy them, just click on the link below:
https://amzn.to/2wfeI0a