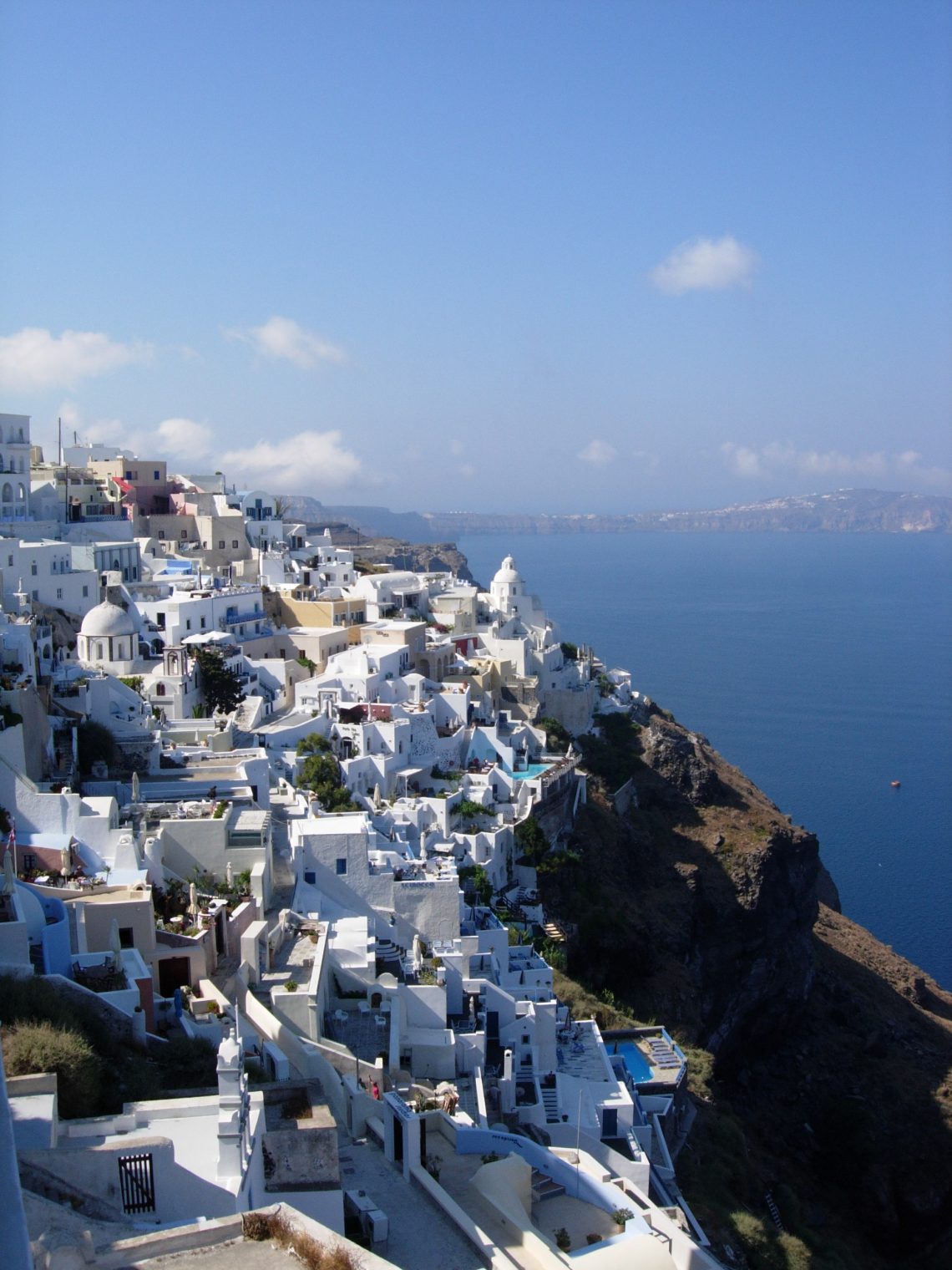 Santorini, between black beaches, vulcanos and the blue sea
12. May 2020
Arriving in Santorini, you will probably feel like being in any other Greek island, but once you go exploring the island, your opinion might change. On one side you will find cliffs, the volcano where you can find sulfur, and the typical and most beautiful white houses alongside the blue sea, meanwhile on the other side, there is basically nothing.
Well, not nothing. Purity. Nature. Farmers. Animals. But if you search for mass tourism, that is not where you go. You will find windmills, donkeys that feed themselves in complete freedom, just next to you, if you wish to sit to watch the idyllic landscape.
Tip: once you should go to the Skaros Rock to see the Sunset. It is the most beautiful one on the island. But be warned about the food: our fair opinion is – to get really good and authentic food, you must not try the restaurants alongside the way.
Last but not least – Santorini beaches. Black stones. Beautiful, but not too comfortable. Yes, you might want to consider that. You can rent beds or you bring something comfortable to sit on. Shoes might also be an idea.
Have a great Santorini time!
Free your travels, be a Travelita! #travelita #iamatravelita