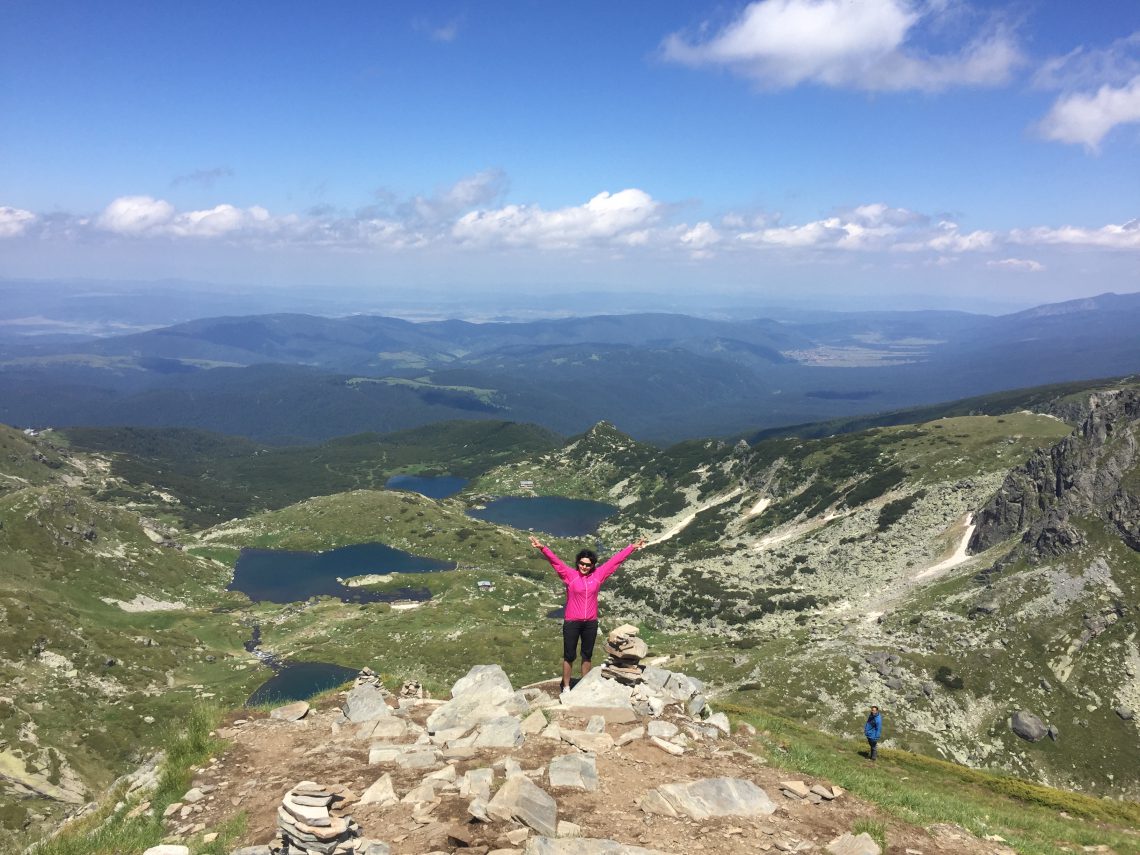 The Secret to Safe and Stress-free travel
7. April 2020
Guest article by Akanksha Pundir
The idea of white sand beaches, blue skies, tropical rainforests, vibrant cultures, colorful local markets, and wishing you were living your Instagram feed just doesn't leave your mind? And the reason your bags are not packed already and the flight is not booked is because you haven't been able to match your calendar with or convince anyone to come on the trip with you? This can throw the best of us off-balance from to time- leaving us largely frustrated, to say the least!
The thing that I've discovered about growing older and about my older friends is that as we age, we don't/or don't want to simply do things the way our friends, family, and culture define. We become very proactive about checking in with ourselves, take the time to define what our needs are, become aware of what fears are limiting us and address all of that in the choices we make about travel. In my years of mountaineering, I've also discovered that people in their 60s and 70s (and above) not only very regularly make the summit, they even have better success rates than younger people.
Irrespective of whether you're a 20-something traveler or a 70+ one, the thought of traveling solo or with a bunch of strangers, might sound daunting to a first-timer. Perhaps too much even! However, with a little bit of confidence combined with a dose of preparation, you may find that traveling solo won't just be fun, but more rewarding than you ever imagine!
Over the twenty-plus years of my solo travels, I'm sharing here some of my secret hacks to safe and stress-free vacations-
I have found that making my travel check-list in advance and avoiding last-minute packing goes a long way in making my day/s before the actual travel stress-free. In fact, over the years, I've learned to actually just leave my key travel essentials such as my passport, plug adaptors, miniature toiletries and insurance documents in a case because one won't need them at home on a daily basis, and leaving them in one's case means I will never forget to pack them.



Dressing-up or wearing smart(est) but comfortable clothes while checking in at the airport, increases the chances of an upgrade by 50% or at the very least a comfortable window or aisle seat. You will need to ask for one nevertheless given that it is more difficult to score an upgrade these days unless you're a frequent flyer. If you don't ask, you don't get it!


Ask for and stick a "fragile" label on your luggage to prevent it from being handled roughly in transit. Adding this label will typically also see your luggage delivered to the baggage carousel first because special luggage is typically the last to be placed in the aircraft's hold, which means it will be the first to be taken out again.


Do remember to pick up and at all times, carry a business card from your hotel reception desk. In the off-chance that you get lost, you can grab a taxi and give the card to your driver to ensure you get back to your hotel safely. If a business card isn't available, ask a member of the reception staff if they could write down the address in the local language for you. Make sure to then keep the information somewhere handy when you head out to explore.


Remember to pack a power bank/portable charger with an unlocked mobile phone. Also, check with your local service provider if they have special travel rates for the country/countries you're traveling to. For example, I use Vodafone in India which actually offers local rates in a number of foreign countries for as little as >INR 500/day (6 USD). You could also pick a local SIM once you arrive and you'll avoid roaming fees and enjoy cheaper calls and texts – you can find SIM cards at the airport and convenience stores in touristy areas.


Avoid unwanted attention by not wearing flashy jewelry and disguise your expensive gadgets to look less pricey than they really are by covering your camera in stickers and using cheap cases for your smartphone, tablet, etc.


Then there's your luggage. Pack light. Travel light. I can't stress enough on this point. Over the years, I have learned to carry 3 changes of clothes that I can mix and match along with one pair of comfortable shoes. Take old clothes that you can leave behind and you can always buy things locally if needed.


I highly recommend building both your strength and endurance before leaving by regular cardio and strength/weight training at home or the park or the gym, irrespective of your age.


Keep your money and cards partly in your hotel safe and partly in your travel money belt or sling so you won't have to worry about safekeeping your cash and also have your hands free. Also, no bum-bags- they're super easy for thieves to break into and turn your vacation into the most unpleasant experience.


And lastly, a mistake I've seen people make consistently is their need to see everything in a single day. The thing is you don't need to…Cut back on the typical sightseeing and make sure you're comfortable at all times (especially if you're older). So much nicer to enjoy the things you love and enjoy than run around like a maniac trying to do everything that other people think that you must!


All in all- be a traveler and not a tourist!
Image Credits : https://www.theinvisibletourist.com/invisible-tourist-vs-traveler/
ABOUT GRASS ON THE HILL (www.grassonthehill.com)
Grass On The Hill is an immersive travel experience company founded to help people discover themselves and the world we live in! We all love to travel and it is also up to us to preserve the beauty of our planet and its beings. It is set up as a passion project by Akanksha Pundir based out of Gurgaon, India because "People commonly travel around the world to see places, rivers, mountains, et al. They fall into an animal-like stupor that gapes at existence and they think they have seen something. I want to bring that sense of awe to people's lives again and again and again!"
Akanksha describes herself as an adventure seeker, willing to push her boundaries and aspiring to make a difference. She has over 20 years experience of working in the corporate sector with firms such as The Economist Group, NASSCOM, Microsoft and Erehwon Innovation Consulting.
Her quest for adventure takes her beyond corporate life to include mountaineering, running marathons, sky diving, scuba diving and cycling. As an avid traveler, she has traveled to 4 continents and 30 countries so far…
ALL Grass On The Hill experiences is personally curated by her.
Facebook- https://www.facebook.com/akanksha.pundir
LinkedIn- http://linkedin.com/in/akanksha-pundir
Instagram- akankshapundir
Twitter handle- @Akapundir
Free your travels, be a Travelita! #travelita #iamatravelita